inaugural membership party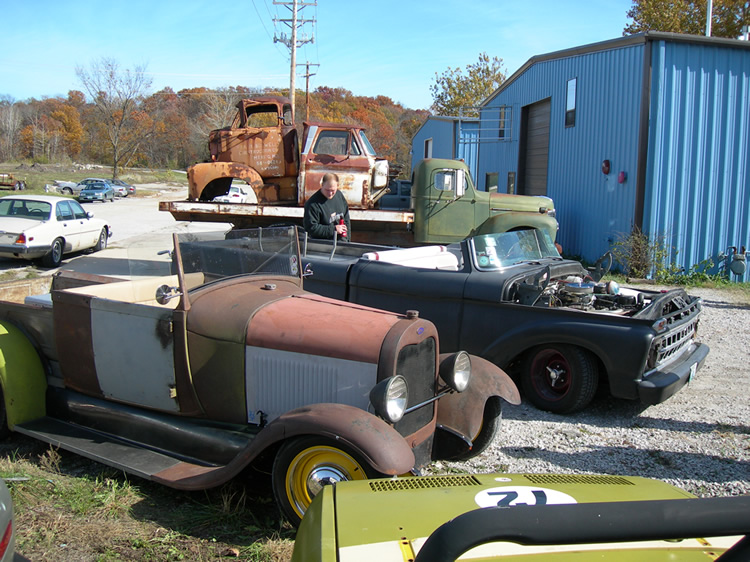 turn out for the very first boulevard burnouts club meet was pretty good; a lot of people in and out all day. in addition to these two trucks i also saw a 69 gto, 64 el camino, 70ish ford pick-up and an impala; along with two memberís vehicles, a 50 packard and a 59 oldsmobile.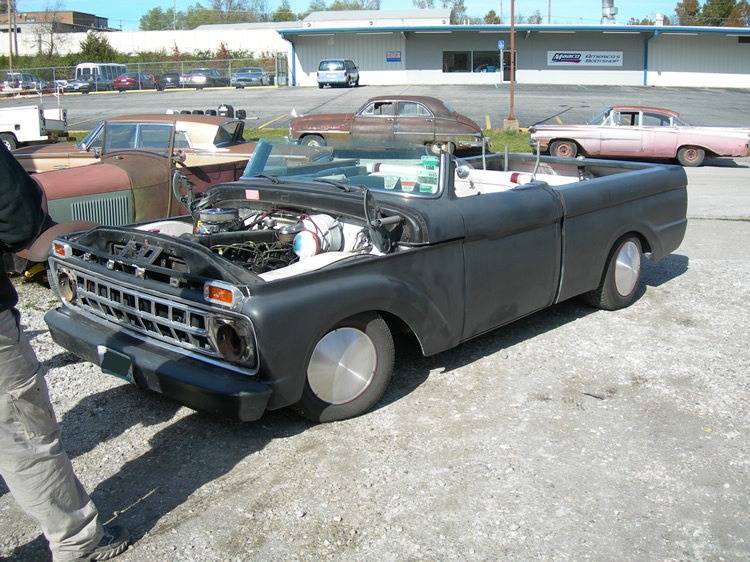 a closer look at galen's (new member) 1965 ford chop top roadster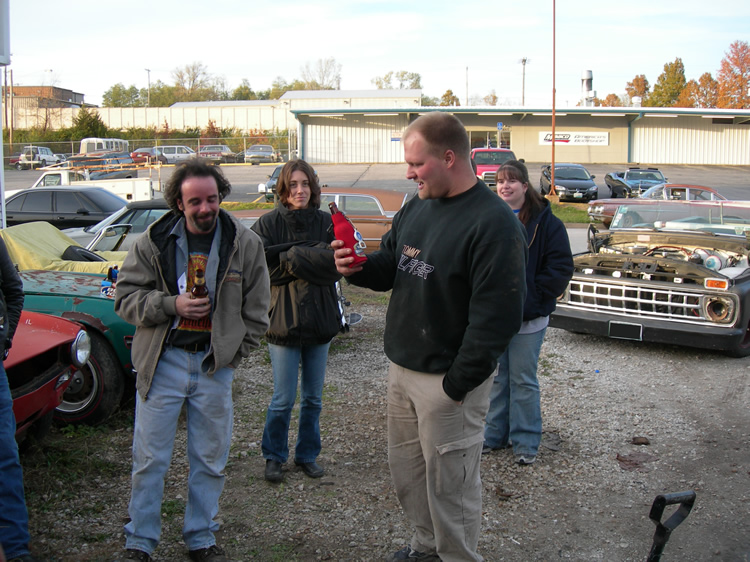 good converstion and beer drinking
(from left to right)(founding member sean, alison, nate, and lorie pictured)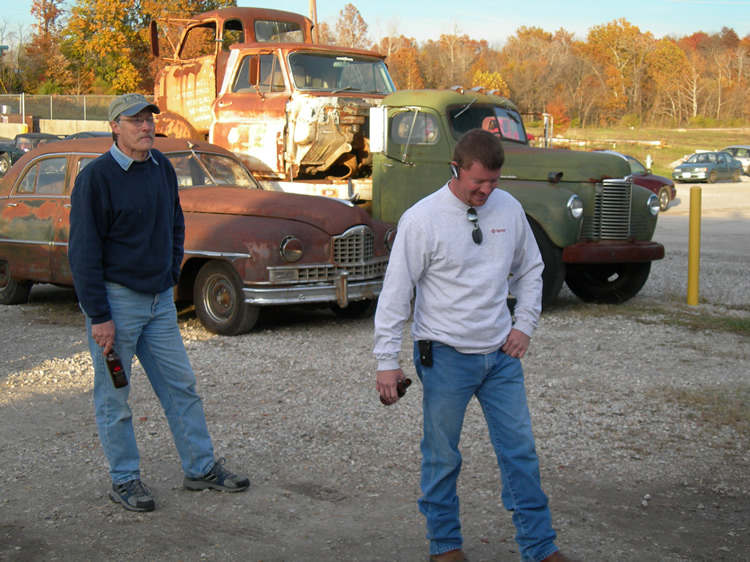 members eric and tex waiting in line ready to take a shot at beerskaball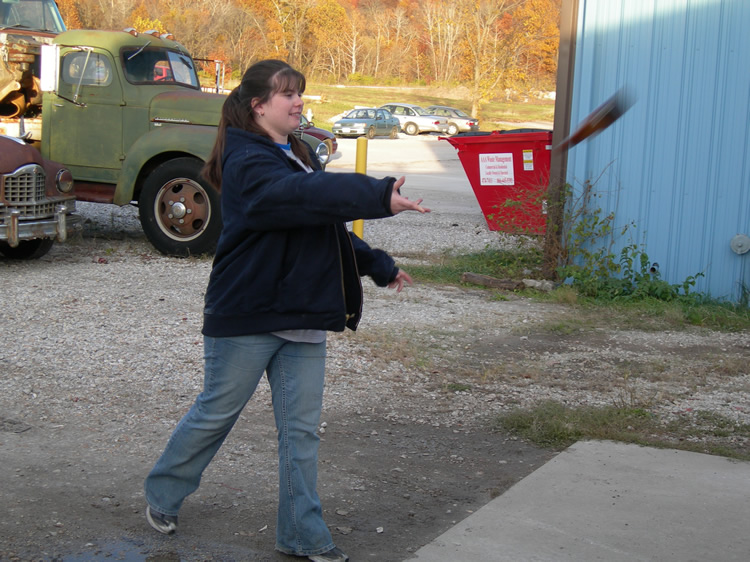 beerskaball began about 5pm and continued into the night; a total of 16 rounds were played with a final, winner take all round, would reveal the winner between sean and tooth. after a short search revealing no more empty beer bottles a tie was agreed on so more beer drinking could continue.(lorie pictured)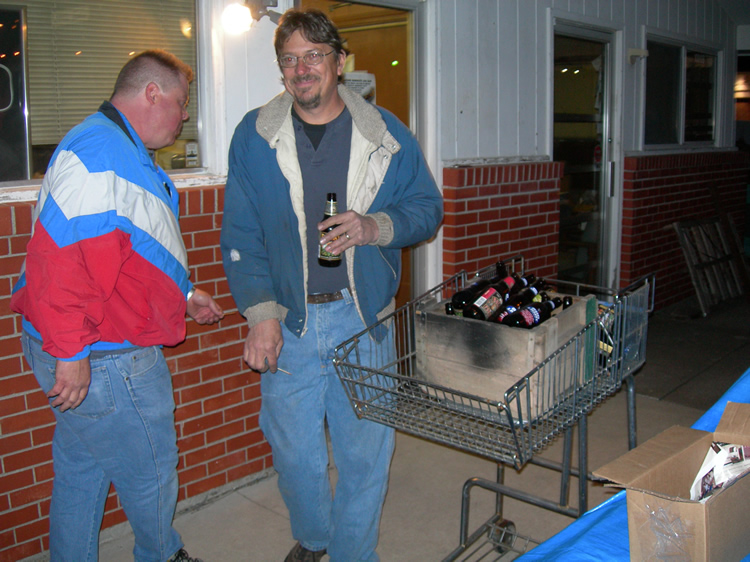 founding member james with a big grin on his face as he pushes up a shopping cart full of beer bottles
(tooth pictured on the left)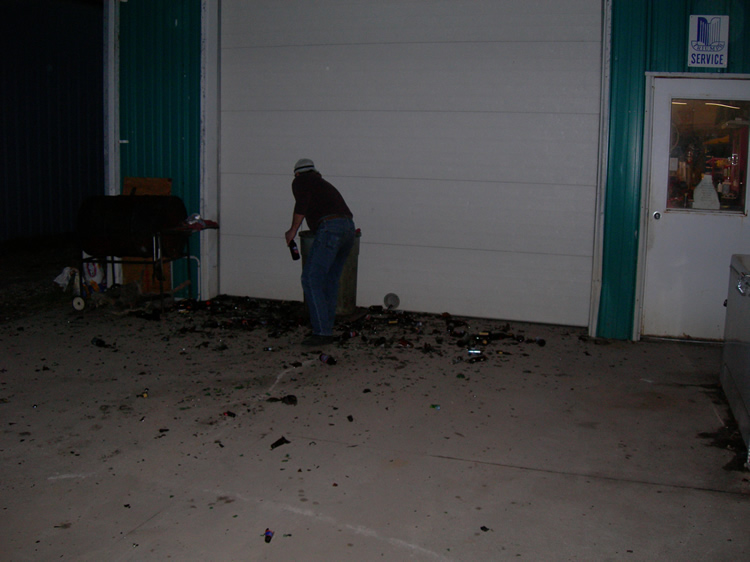 what the playing field looked like after several rounds
burnout members want to say thanks to sean and james for hosting and to sonny for providing charred pool balls for a "welcome to the club" gift.
home
members
rules
gallery
more